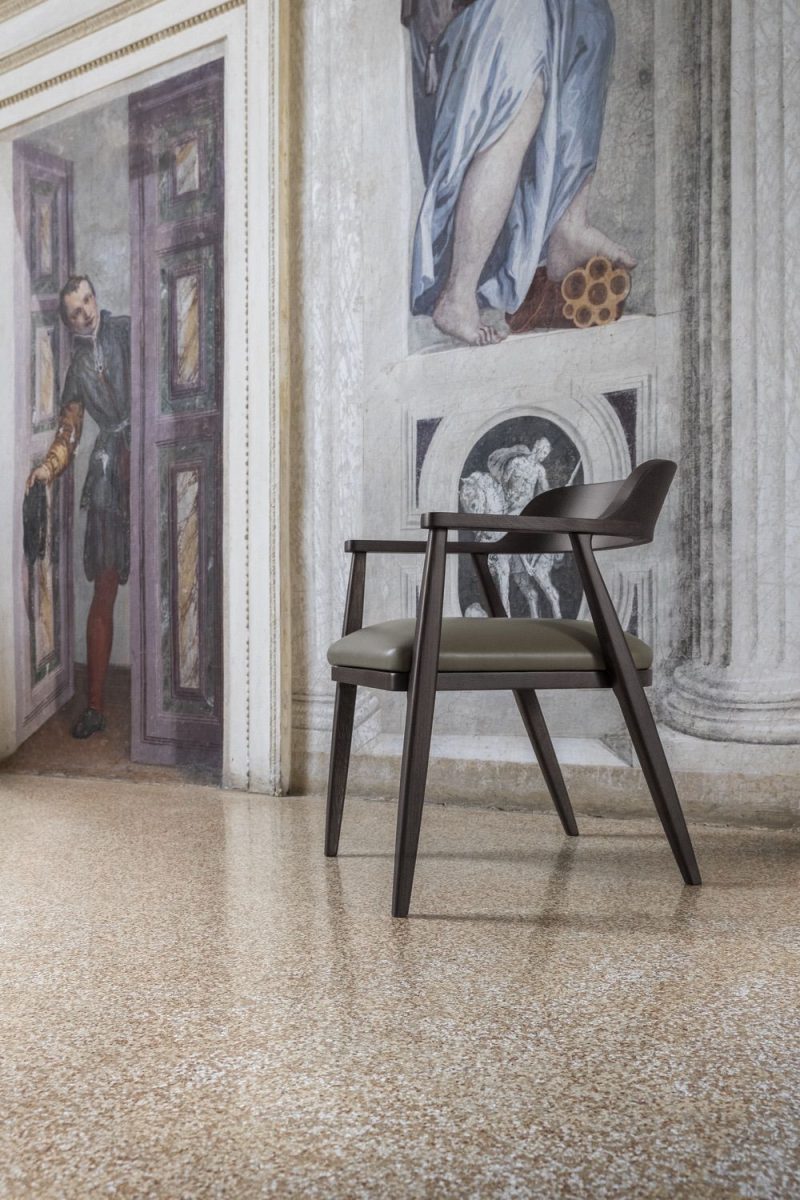 Structure: solid lime wood with oak veneer, dark varnished Upholstery: upholstered in 20xmm2 density foam rubber, non-slip breathable cover. Upholstered in Cuoium Diamante Full 800 cat. C.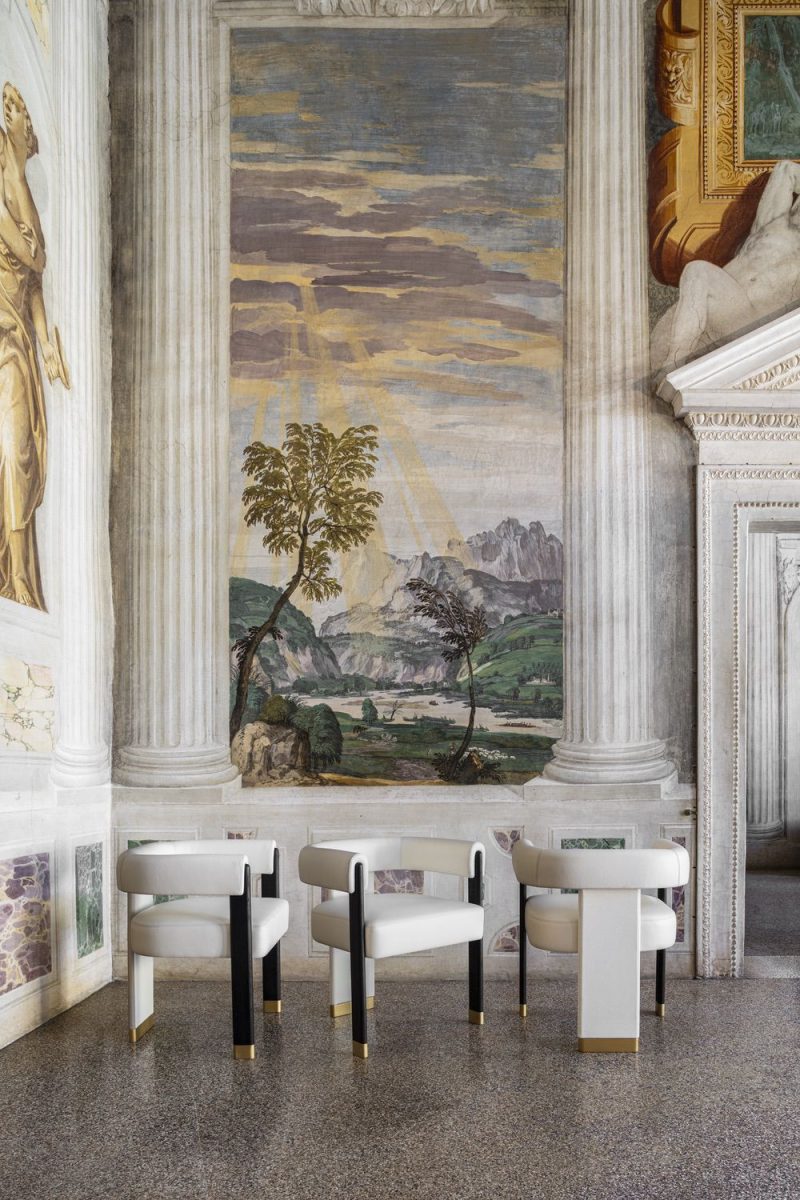 Structure: solid lime, hot bent wood, all in stained dark oak
Upholstery: padded parts with mite-proof protective cover, foam rubber density 22xmm2, white Cuoium Diamante 870 leather cover.
Base/Decorate: matt painted metal support in brushed brass colour.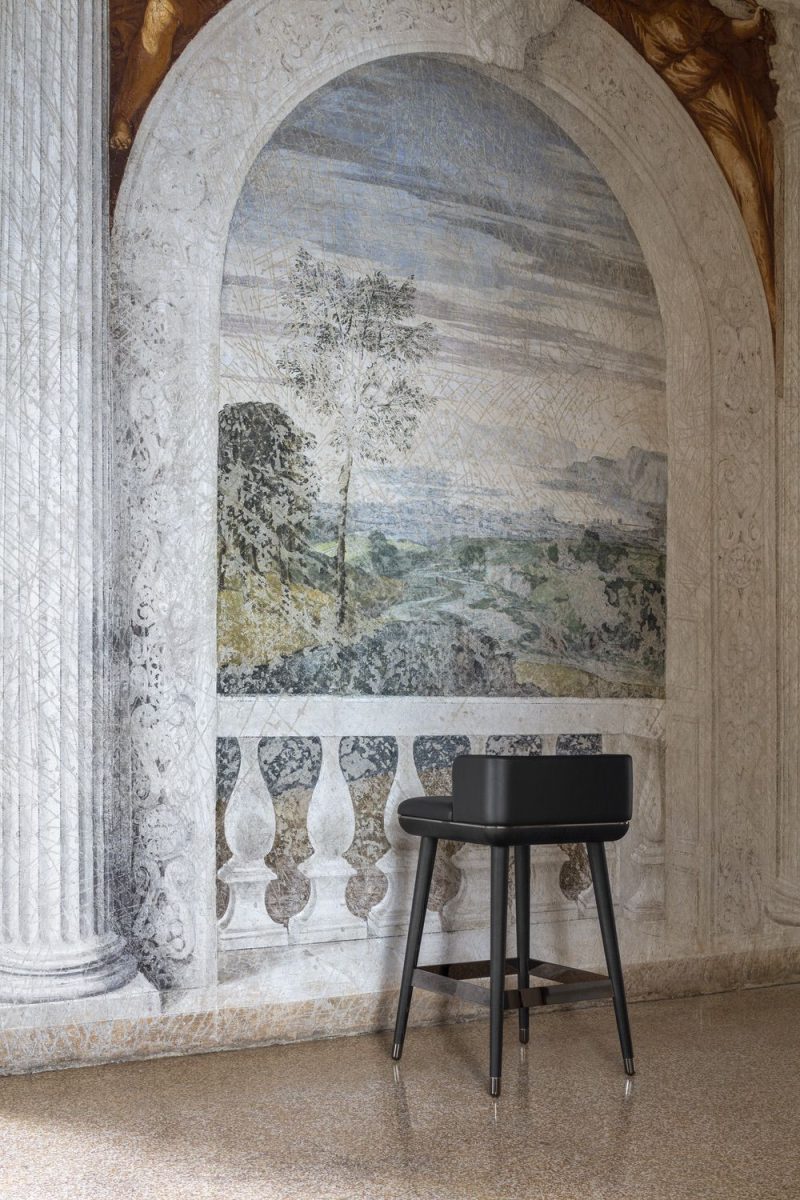 Structure: legs in solid lime wood stained black oak, frame in curved plywood. With protective anti-mite, 25xmm2 density foam, soft polyester non-slip breathable cover.
Lining: 800 Full cat. C diamond leather.
Metal parts: Flat metal sheet seat insert and metal ground leg cover. Painted with gloss black liquid metal epoxy paint.
The craftsmanship we apply to furnishing an entire villa is the same that can be found in all our products; same commitment, same result: qualitative excellence