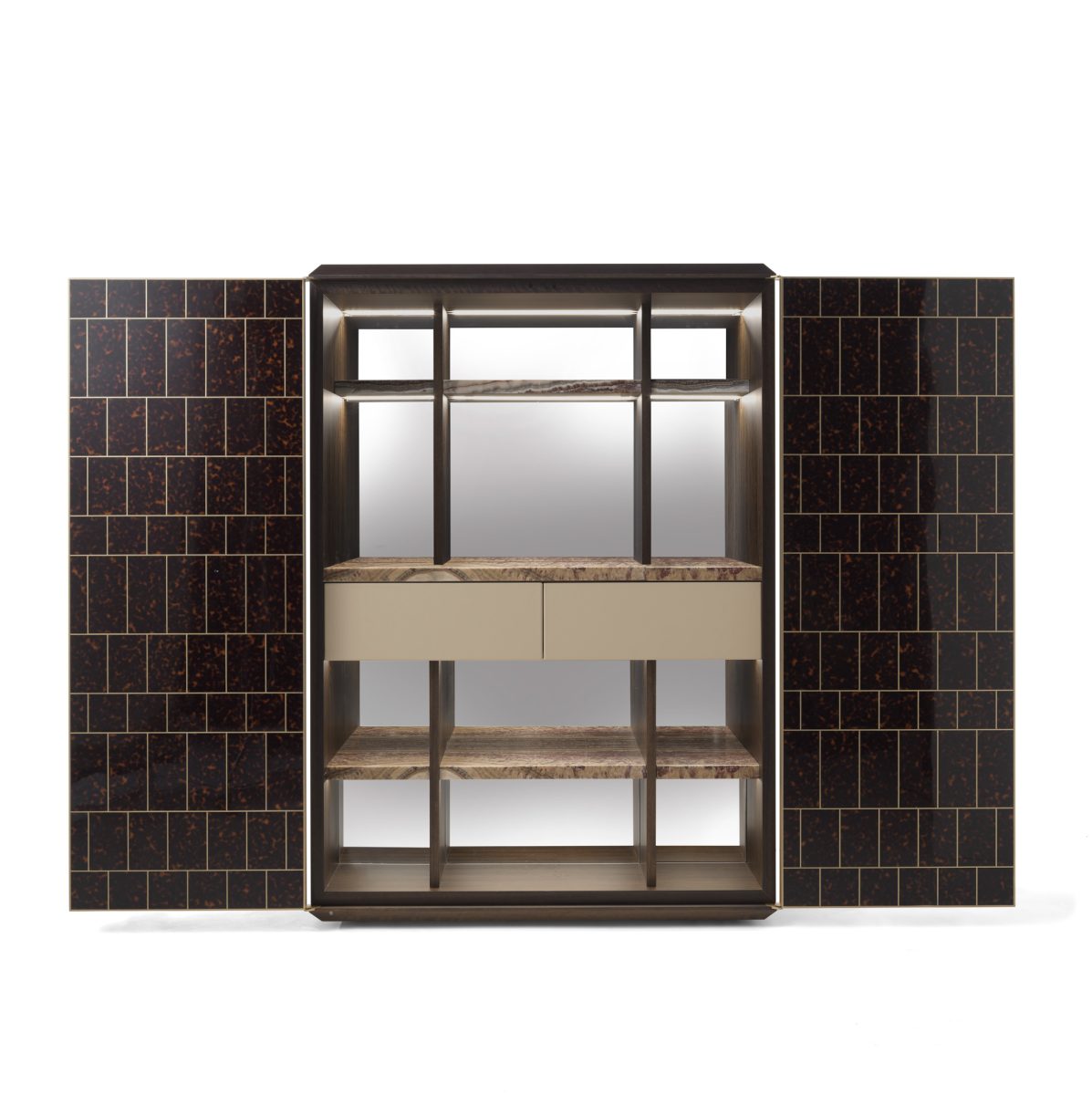 The continuous search for the best matching colour, the best combinations of the various finishes and timber varieties, are the result of the passion that drives the hands of our expert craftsmen.
STRUCTURE: Interior and exterior in veneered blockboard.
ACCESSORIES: Shelves available in marble, veneer or lacquer.
Drawers veneered with QUADRO metal rail, fronts can be veneered, lacquered or upholstered in leather. 2700k LED profiles. Mirror back.
DOORS: Matt polished brass lacquered metal grid structure, with cellulose acetate square insert (both sides). Veneered or lacquered versions available.
MECHANISMS: Self-supporting pivot door mechanism with 270° radius opening.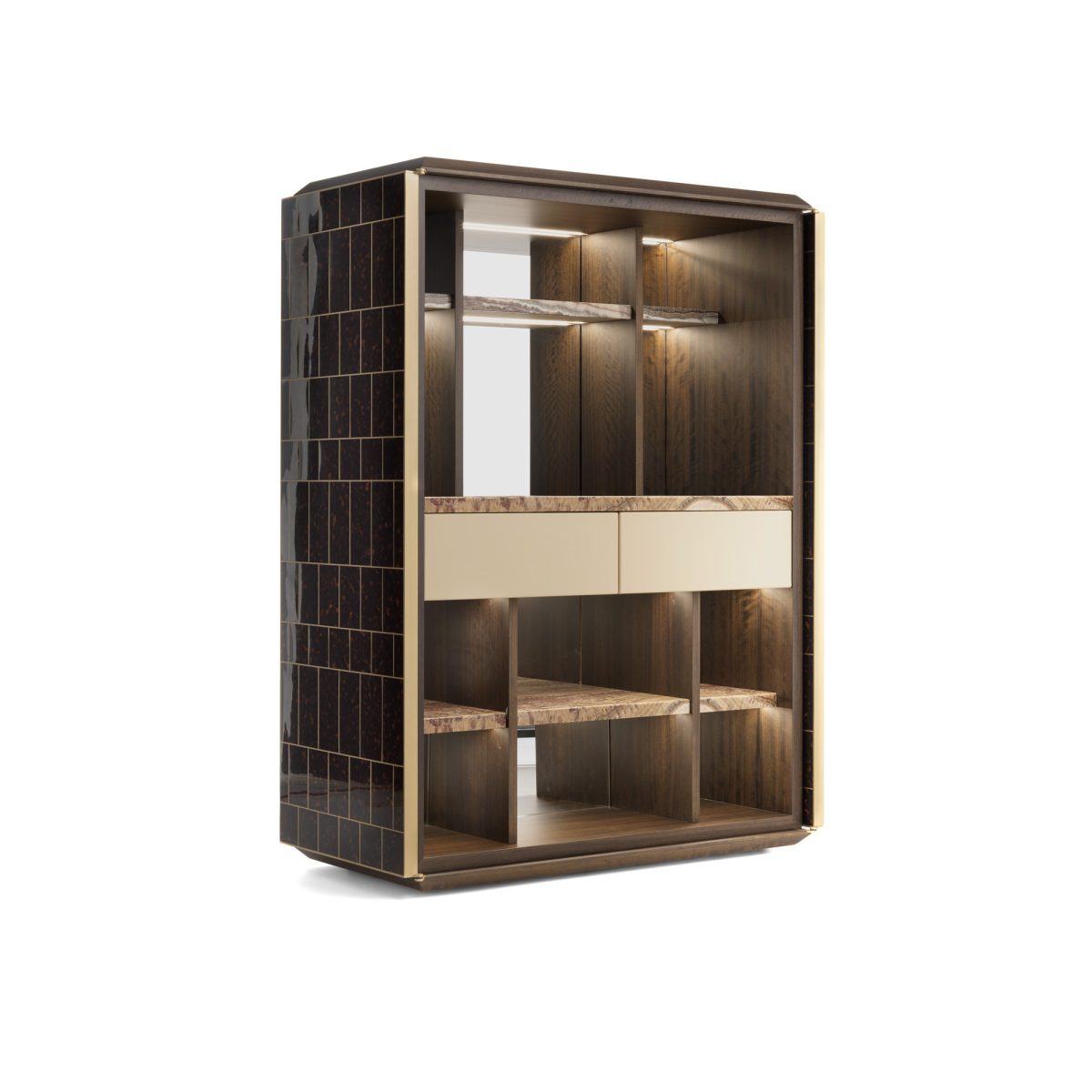 A perfect adherence of curved wood
Concentric-radius wood veneer
The bar cabinet is equipped with drawer units with wooden internal dividers and leather bottom, various shelves in marble, wood, lacquered finishes.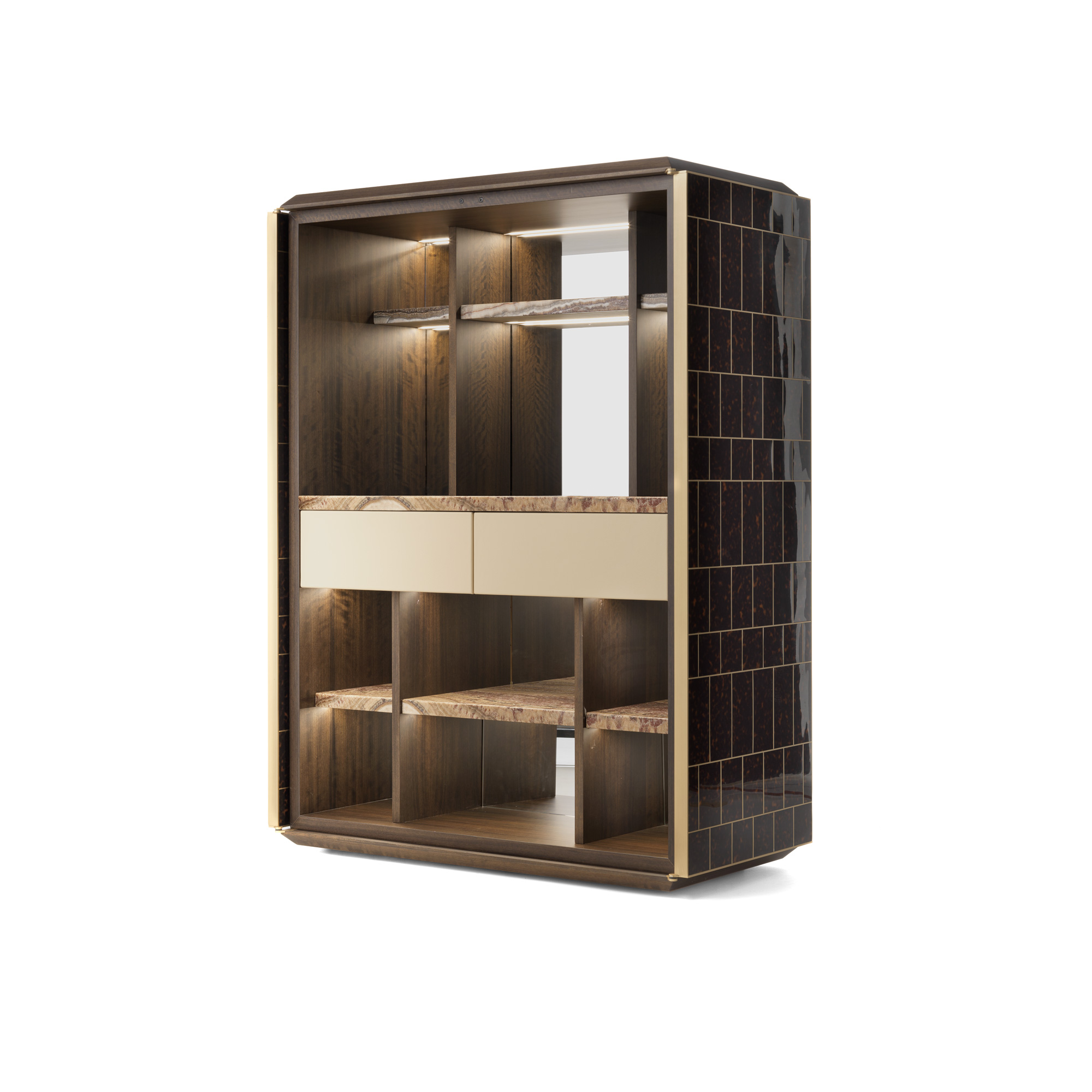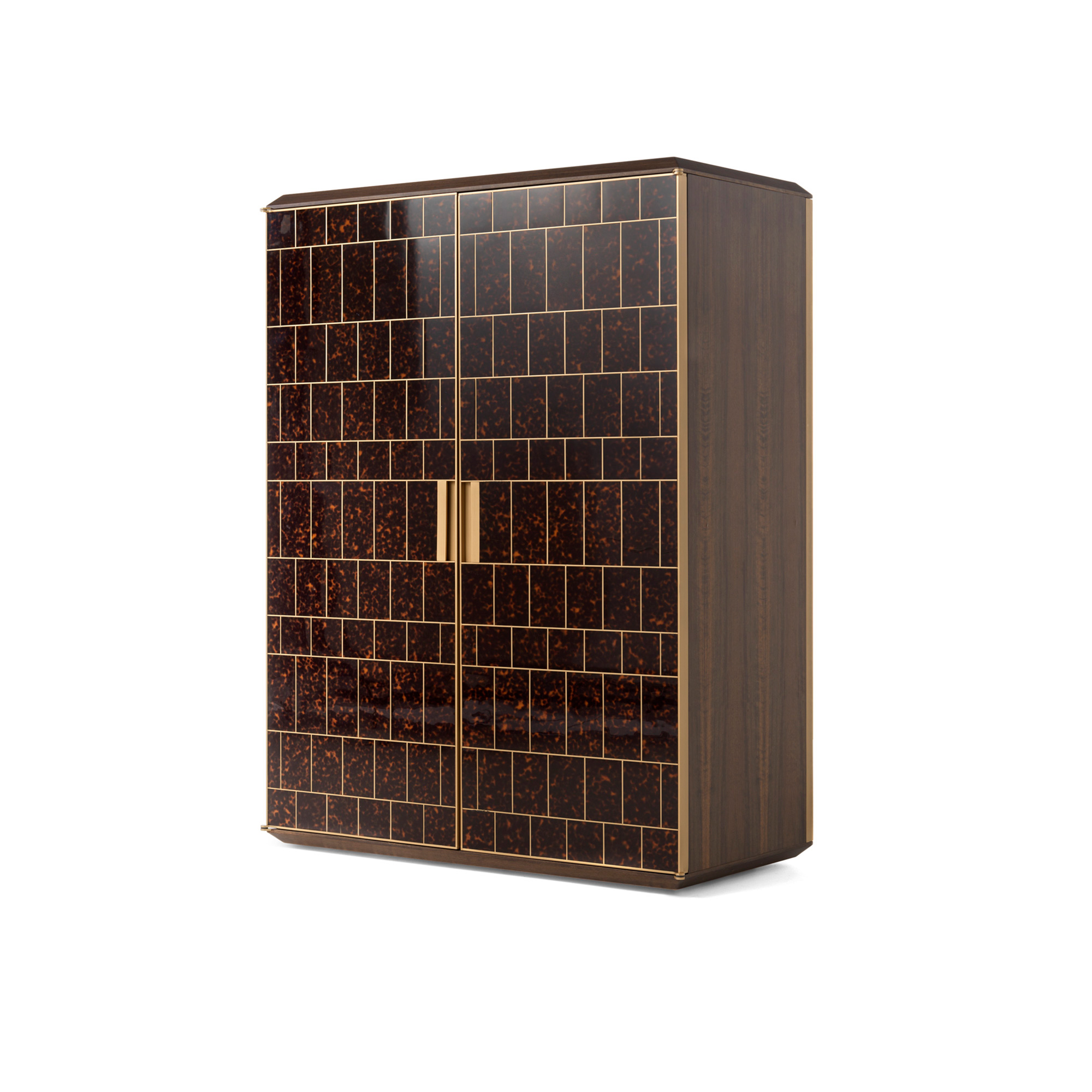 Doors with pivot system open 270°.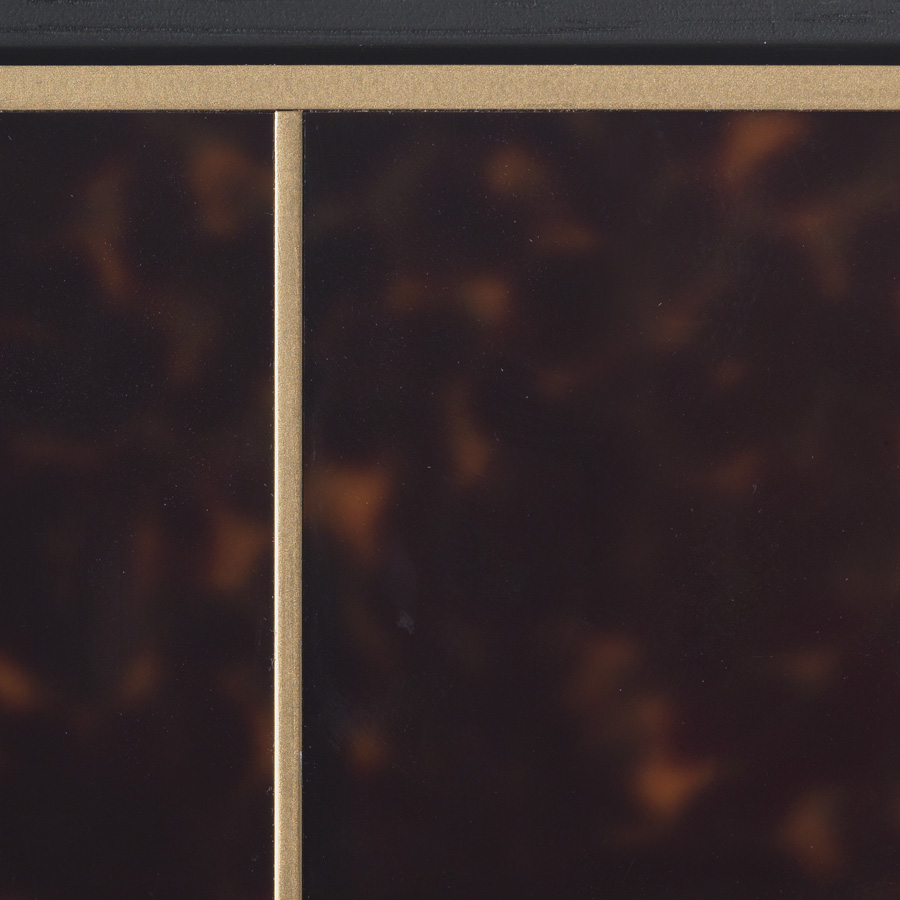 A perfect adherence of curved wood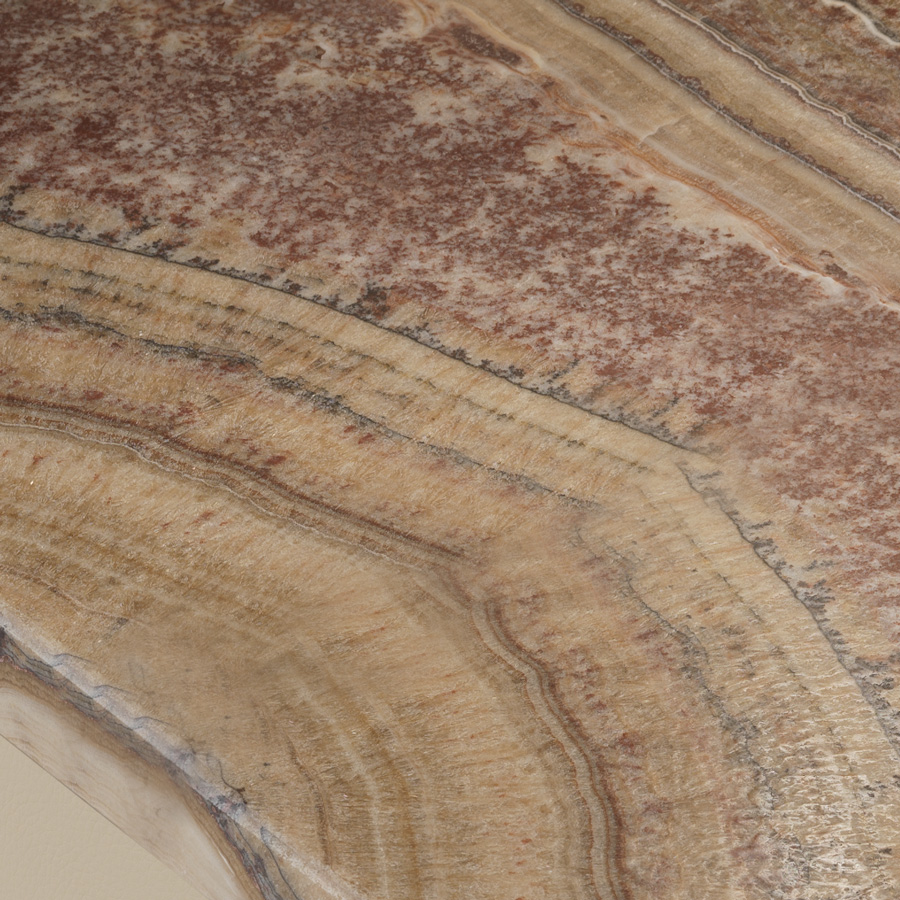 Concentric-radius wood veneer