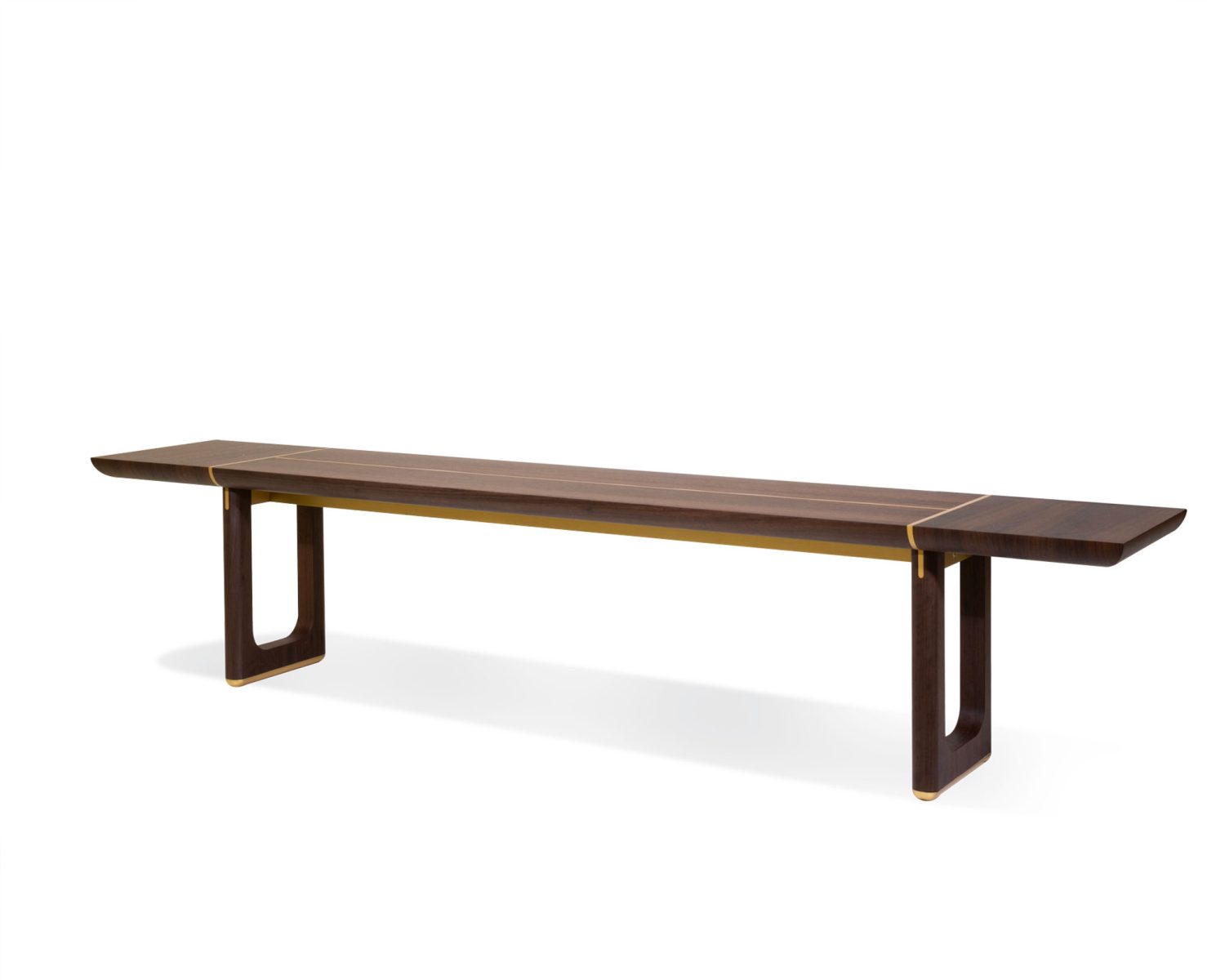 We embrace the contemporary age with lines that evoque a clean and elegant architecture.
BODY: legs in solidwood veneered, lacquered detail in brass color.
1cm tk. structural metal insert saiubress.
TOP: top and bottom wood veneer in 4 pieces w/satin brass metal structural insert.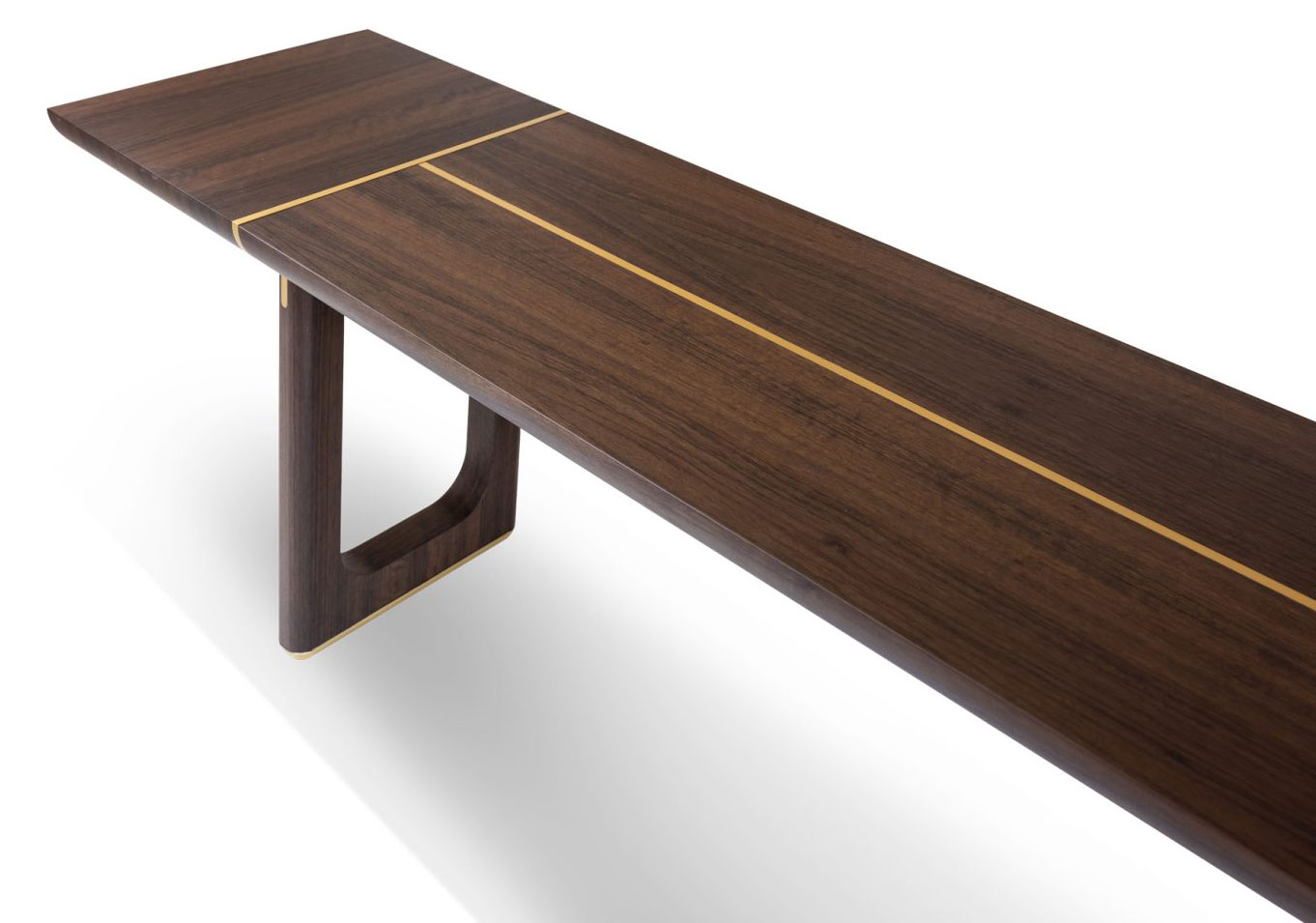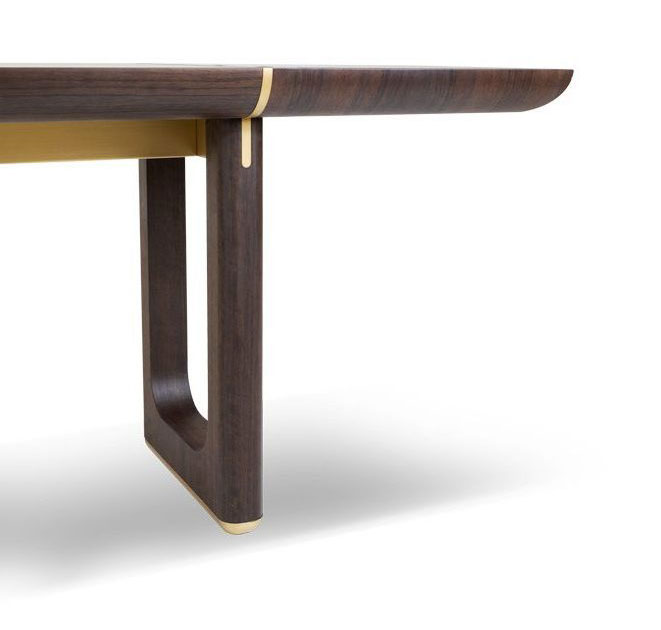 Metal insert in various finishes.
Laquered metal insert in various gloss, matt and satin brass finishes.