Prospettiva Collection involves the entire interior design, is distinctive thanks to dictates that emphasise elegance and sobriety with discretion.
laquered metal isert in various
gloss, matt and satin brass
finishes
solid wood perimeter covederd whit metal foil in various finishes
STRUCTURE: blockboard wood veneered in various finishes
DRAWER UNITS: internally veneered blockboard, BLUM MOVIMENTO
Tip-On runners, veneered fronts
METAL INSERTS: in metal sheet lacquered in various finishes or painted in satin brass
BASE: solid wood with metal foil covering in various finishes
OPENING MODULE: in solid wood veneer with KOBLENZ hinges
FRONT DOORS: veneered in various woods or covered in black leather
We stand out for a re-search of "complete" solutions that cover all the furnishing aspect of our projects.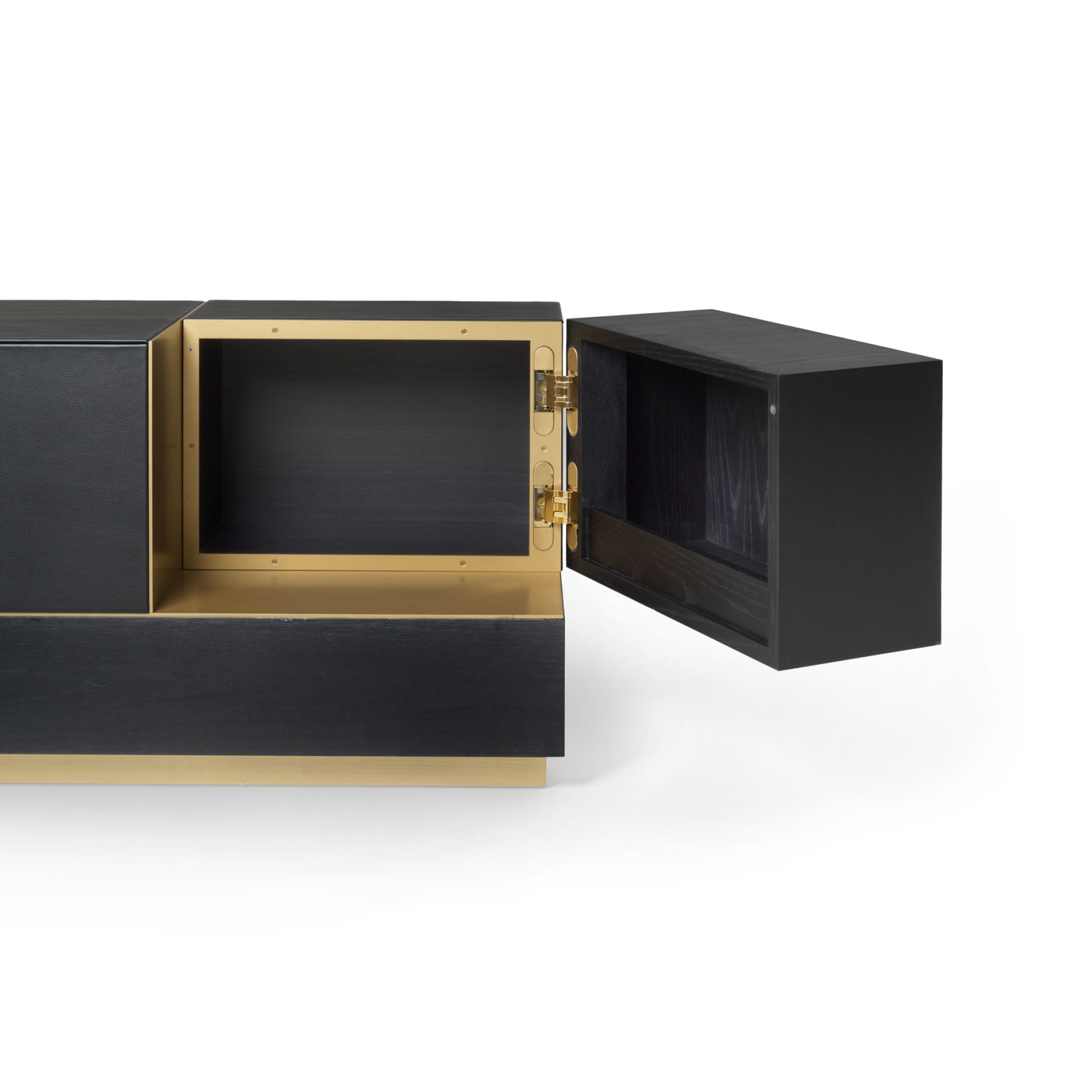 secret spaces outlined by a minimal metal insert,
visible from every angle of the room.