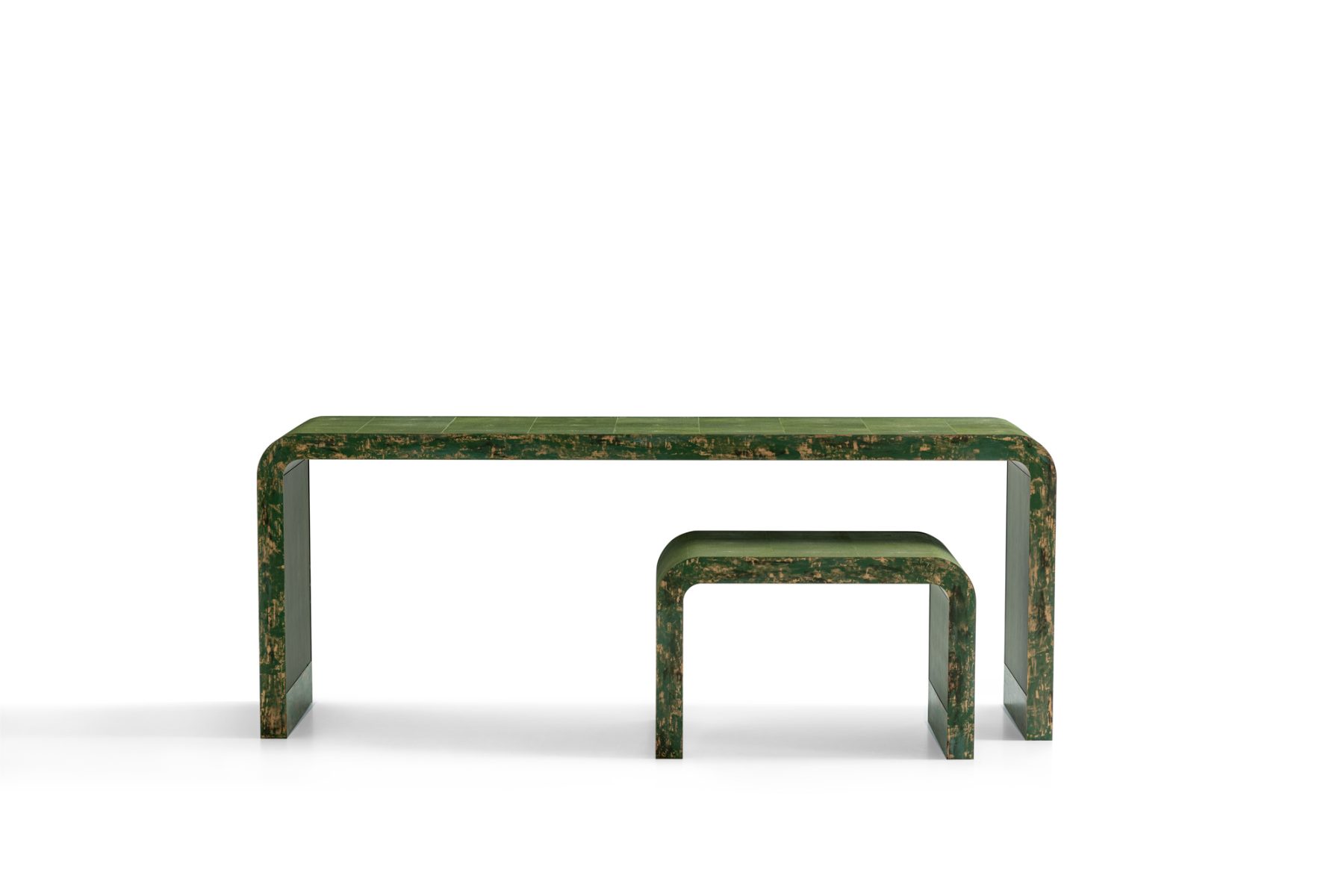 With its aesthetic simplicity and sumptuousness of finish, the ARCO
console and bench distinguis themselves by very careful workmanship, especially in the curved parts.
STRUCTURE: blockboard and plywood panel, internal part in wood veneered.
COVERING: available in Galuchat leather squares or in high-gloss finish,
lacquerd or wood veneer.
EDGES and BASE: in etched metal, green finish for Galuchat solution. Available in varnished metal for lacquered and wood veneer solution.
Close-up detail of the skin (the white parts re the bony part of the fish)